Raedene
Jeannette
​Melin

​Author of the new book,
LAS HERMANAS

Now AN Award-winning novel

Las Hermanas
​By Raedene Jeannette Melin


Machine guns rattle ominously outside, and eleven-year-old Adelita Alvarez must run from everything she knows into the South American jungle. Her family murdered and her people pushed from their land, Adi finds herself targeted by a vicious man who seems determined to kill her. As she survives the dangers of jungle and city, her skill and confidence grow, empowering her to face her fears and the peril she encounters. When she happens on a motley group of orphaned and discarded street kids, she knows she must do what she can to protect them. Together, they flee back into the jungle, pursued by men who will stop at nothing. Haunted by her family's past, she discovers that if she ever wants to be truly free, she'll have to fight for it.

LAS HERMANAS is a story of perseverance, loyalty, and struggle. Gripping from the first page, it winds through dense jungle and choking city streets following children thrown into a world that seeks to abuse and control them at every turn.
​


​If the jungle doesn't kill her, he certainly will.
Specifications

​288 pages
Black & White
5.5 x 8.5 inches



​ISBNs

​Paperback
978-1-5255-1958-1
eBook
978-1-5255-1959-8
Hardcover
​978-1-5255-1957-4

BISAC/Categories

FIC056000
FIC000000
​FIC002000

Keywords


Revenge
Latin America
Jungle
Action packed
Massacre
Gun fight
Female protagonist
​​Raedene Jeannette Melin

​Raedene is an author based in British Columbia, Canada. As a child, she lived with her family in Venezuela, and draws inspiration for her writing from her experiences with the people and landscape there. She holds a bachelor's degree in history and a master's degree in integrated studies. Raedene currently lives in Salmon Arm with her husband and two dogs. LAS HERMANAS is her first novel.

available from:
Order your signed copy from the author
here
.
Sign up for the monthly newsletter to receive contest details, event information and updates on what Raedene is currently writing!

"Lush natural descriptions - from ominous cliffs to dangerous electric eels in shallow pools - effectively set the dramatic mood. An intriguing, action-packed tale..." - Kirkus Reviews

"This powerfully written, nailbiting, suspense driven book... blew my mind as a first novel... Adi grabs you and drags you into the Amazon jungle, making you feel the gunshot wounds and heart breaks along with her! I highly recommend this book." - Amazon reviewer

"What started as a bedtime read soon became my daytime book as I found myself swept away with the action-packed storyline. From the very first words "Las Hermanas" hooked me with its energized tale of a young girl thrown into a very grown-up world as she fights for her family, friends, and freedom. I thoroughly enjoyed this read; a great first book from a new author!" - Goodreads reviewer

"For those looking for modern images of female heroes, this book may be exactly what you are looking for. I recommend it." - Amazon reviewer

Powered by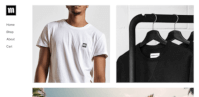 Create your own unique website with customizable templates.